A Person-Centered Primary Care Alternative
Excelsior Family Medicine is a trauma-informed clinic for all ages that provides primary care, medication management and outpatient mental health counseling, all under one roof. Our group of board-certified physicians provide compassionate, best practice care that emphasizes wellness of the whole person in every visit. Our team approach means patients get the most comprehensive, superior quality healthcare available.
The clinic has two locations and most insurance is accepted.
All care plans include the following: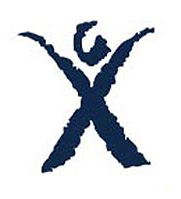 Primary Care
Available for pediatric and adult patients, this field of medicine focuses on preventative care and chronic disease management across the lifespan. PCPs gather and analyze information regarding the patient's medical history, mental health, chronic conditions, and health objectives. By considering this holistic view of the patient, they develop a comprehensive understanding of their unique healthcare needs and goals. This may include preventative interventions as well as urgent exams. As the first point of contact for individuals seeking medical care, Primary Care Providers serve as the trusted partners who guide patients on their healthcare journey.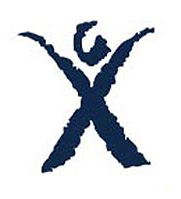 Medication Management
Providers use pharmaceutical medications to help address mental health symptoms, chronic conditions and improve quality of life. Our Medication Management (MM) program is designed to address broad diagnosis and treatment of moderate to severe mental and behavioral health needs. Once in care, clients will complete a psychiatric assessment which can identify certain diagnoses that may be refined over time and which guide treatment recommendations.
Eligibility: All ages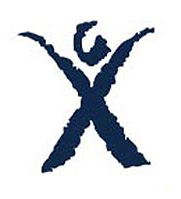 Outpatient Mental Health Counseling
Our unique in-house counseling program offers a variety of therapy options that patients can incorporate into their care. Participants work with the counselor to collaboratively establish personal goals, specifically deciding on what benefits they hope to gain over the course of treatment and what improved mental health and wellness looks like for them.
Eligibility: Referral is required. All ages, Insurance provisions may apply
Duration/ Time Commitment: Weekly appointments for majority of treatment duration approximately 12 weeks
Exams, Procedures and Tests
We believe healthcare improves when patients are empowered to make great health care decisions. We encourage patients to take an active role in their healthcare journey, and we make every effort to help you understand your choices. We value your trust in our practice, and take the time to listen and learn about you so you feel confident about the road ahead.
Exams and Procedures
Exams
Primary Care Visits
Acute Care
Medicare Visits
Preventive Care
Annual Wellness Exams
Well Child Exams
Sports Physicals
CDL, AME
Procedures
Adult immunizations
Flu shots
Child Vaccines – no charge
Uncomplicated wound suture
Incision/drainage of boils
Nebulizer treatments
Liquid nitrogen procedures
Tests and Elective Procedures
Tests
COVID-19
Urine Pregnancy Test
Urinalysis
Rapid Strep Test
Flu Swabs
RSV
Elective Procedures
Nexplanon
Splinting
Aspirations
Biopsies
Treatment of ingrown nails
IUD placements/removals
Joint-bursa related procedures
Cyst related procedures
Trigger point injections
Integrated Behavioral Health
Individual Counseling
Family Therapy
Psychiatric Evaluations
Psychiatric Prescribing
Medication Monitoring
Medication Support
Psychological Testing
Make an Appointment
for What's Next
Emphasizing mental and physical health empowers our patients to thrive. Learn more about your primary care alternative.